Turkey Hunt Information
Open to the public via application - Spring & Fall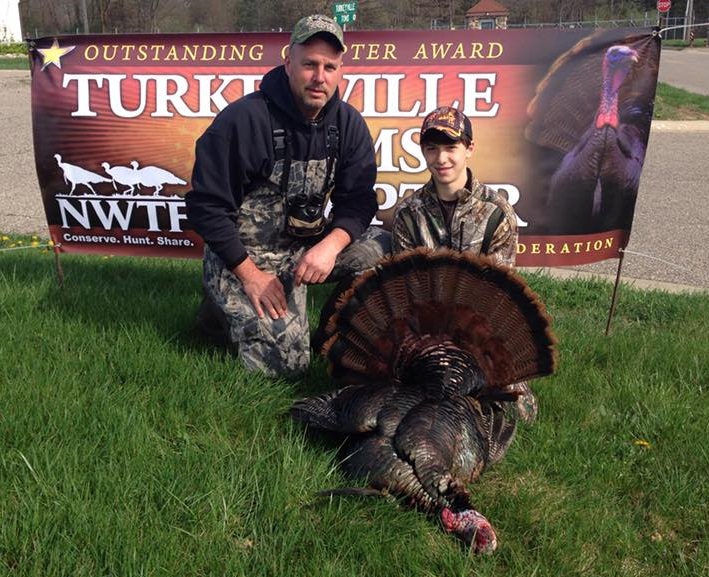 Turkey Hunt Information
Fort Custer Training Center hosts multiple turkey hunts throughout the year. Spring hunts include youth mentored and public hunting weekends. Fall hunts include women's mentored and public hunts.
Please download the application and mail to the appropriate address.
2019 Youth Turkey Hunt Itinerary
LOGISTICS:
If you are staying overnight, please bring a sleeping bag or sheets for your bunk in the barracks. Bring all necessary hunting items (gun, ammo, license, etc) and clothes. Food and refreshments will be provided.
ITINERARY:
Friday 10 May
1400: Arrive at FCTC / Set-up Bunk at Barracks (Building 2617)
1500-1600: Gun sight-in at Range 6
1700-2000: Workshop and dinner at the Pavillion
Saturday 11 May
0500: Arrive at Mess Hall for hunt logistics meeting (Building 2602)
0530: Eat Breakfast at Mess Hall (Bldg 2602)
0600: Depart for Hunting Locations
1200: Lunch Served at Mess Hall (Bldg 2602)