Public Hunt Information
THE PUBLIC HUNT WILL TAKE PLACE 19 & 20 NOVEMBER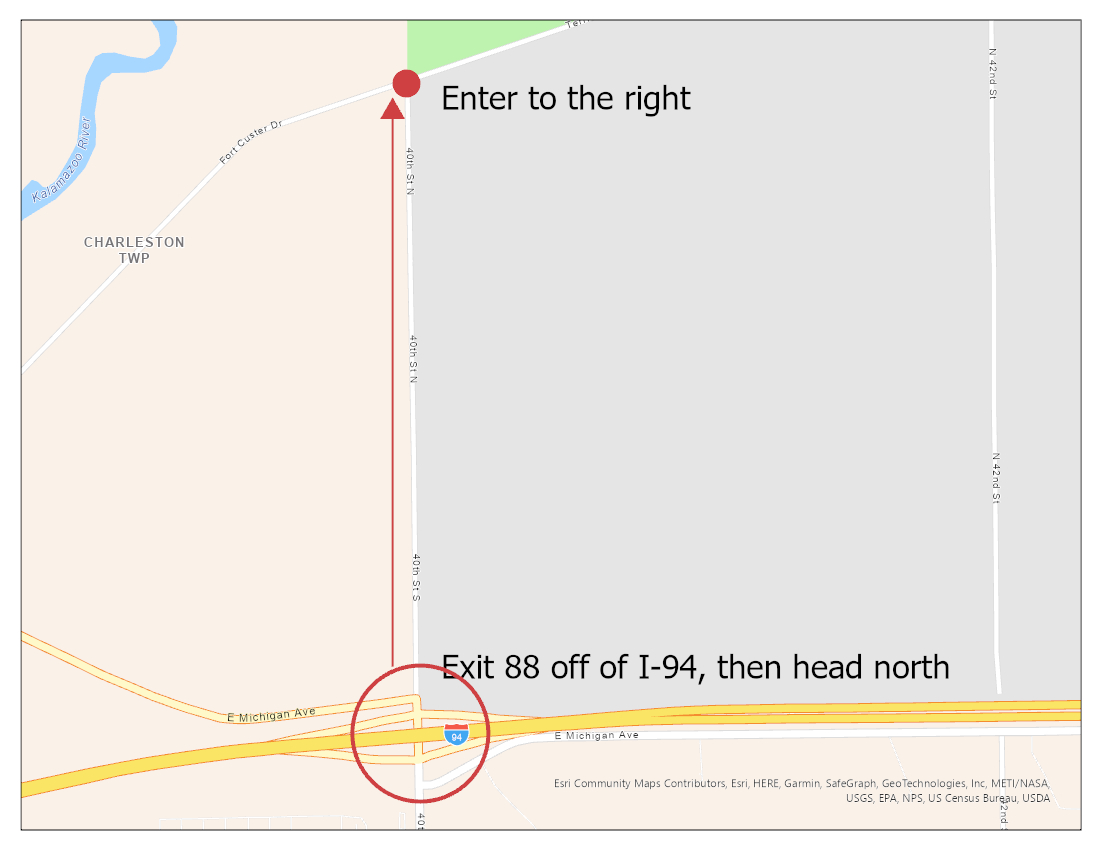 Public Hunt Orientation Information
Please use the map above as a reference.
We have ONE hunt orientation scheduled: 13 November.
ACCESS THE ENTRANCE FROM EXIT 88 OFF OF I-94. HEAD NORTH ALONG 40TH STREET. ENTER THE INSTALLATION THROUGH THE GATE AT THE END OF 40TH STREET.
Orientation times are 09:00 - 11:00. You MUST attend an orientation to be eligble to hunt. You WILL be allowed to scout after your orientation until 3:00 pm.
You will NOT be able to enter the installation unless your name is on the access list. You MUST have sent in an application to the Public Hunt prior to attending the orientation. If your name is not on the list, you WILL be turned back.